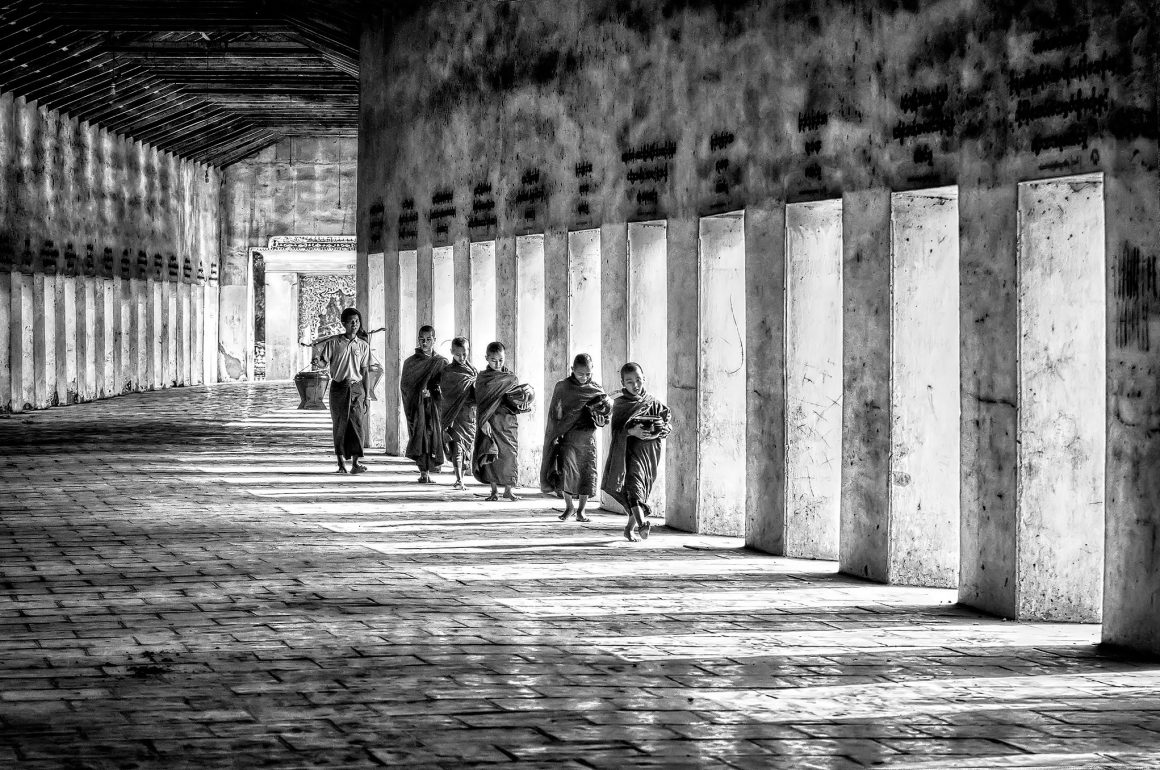 Myanmar formerly known as Burma is a mystical country centered among Southeast Asia's more common destinations, yet still remaining relatively unknown. After many years of isolation, Myanmar has only recently opened up to the outside world. Being one of the least developed and least Western-influenced countries in the world, Myanmar provides many amazing photographic opportunities that are drawing photographers from across the globe. Since my initial research trip in 2011, I have successfully led six photographic tours to Myanmar, with fellow travelers going on to win numerous awards. Myanmar has indeed become a hot spot for photographers.

Our tour commences and concludes in Yangon, the largest and most commercial city in Myanmar. During our time there will be opportunities to do some street photography, visit one of the largest monasteries and enjoy an evening at Shwedagon Pagoda, the most sacred Buddhist monument in Myanmar.
The tour then deviates a little from what I have done in the past. This tour has been specifically scheduled in October for the purpose of experiencing and photographing Phaung Daw Oo festival in which sacred Buddha images are transported between the villages of Inle Lake on a royal barge.
This in addition to the typical things done at Inle Lake will certainly be a major highlight of the trip, however I'm also making one other major change. For the very first time we will be travelling to Loikaw for the purpose of visiting and photographing the local tribes, particularly the Long Neck Padaung. In the past we have met and photographed some women in one of the tourist shops in Inle Lake, however I feel it will be a much more fulfilling experience to meet them in their natural villages.
After an amazing three nights at Inle Lake, we then travel by boat, bus and a short flight to Mandalay, the second largest city in Myanmar. Mandalay is centred around the Royal Palace and regarded as the spiritual hub of Myanmar with religious sites scattered all over the city. It's also regarded by many as the centre of arts and crafts.
Our fourth and final destination before returning to Yangon is Bagan. Bagan is without doubt one of the most amazing photographic destinations in Myanmar with over 2000 stupas and temples rising above the plains. The archeological site offers some amazing landscape opportunities early morning and late afternoon. During the middle of the day we continue to explore inside many of the temples and stupas, using both natural and artificial light to create interesting images with Monks and Novices. During our stay we enjoy a number of creative shoots.
It's highly recommended to book on the optional sunrise hot air balloon flight over Bagan, which provides a very different photographic perspective and insight into how amazing this location truly is. One does not really have an appreciation of how extensive the area is until gently floating over the stupas and temples in a hot air balloon, finishing the morning with a champagne breakfast.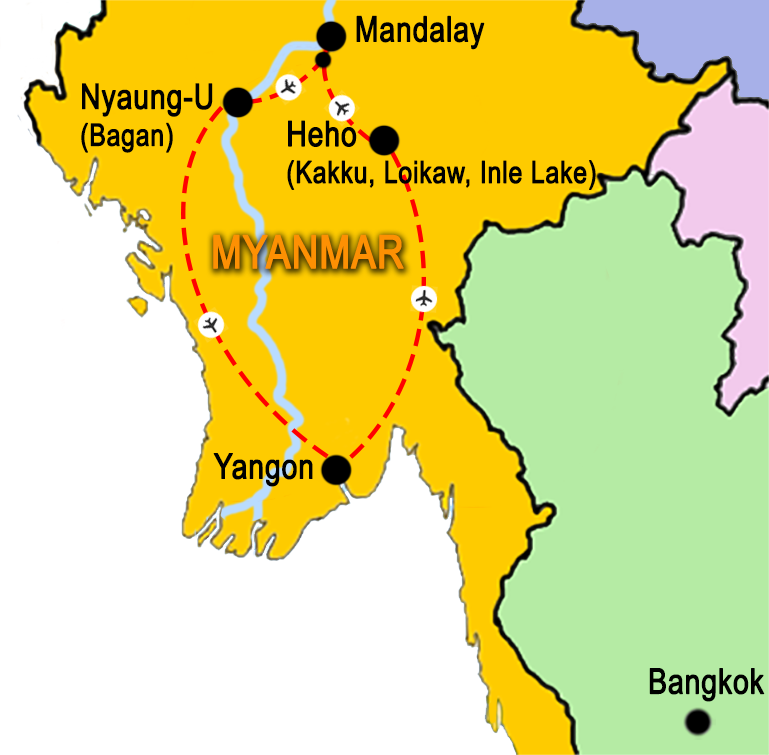 Myanmar is an amazing destination with even more amazing photographic opportunities. Compared to other South-east Asia destinations, it's still relatively unknown, meaning your images will certainly stand out from the crowd.