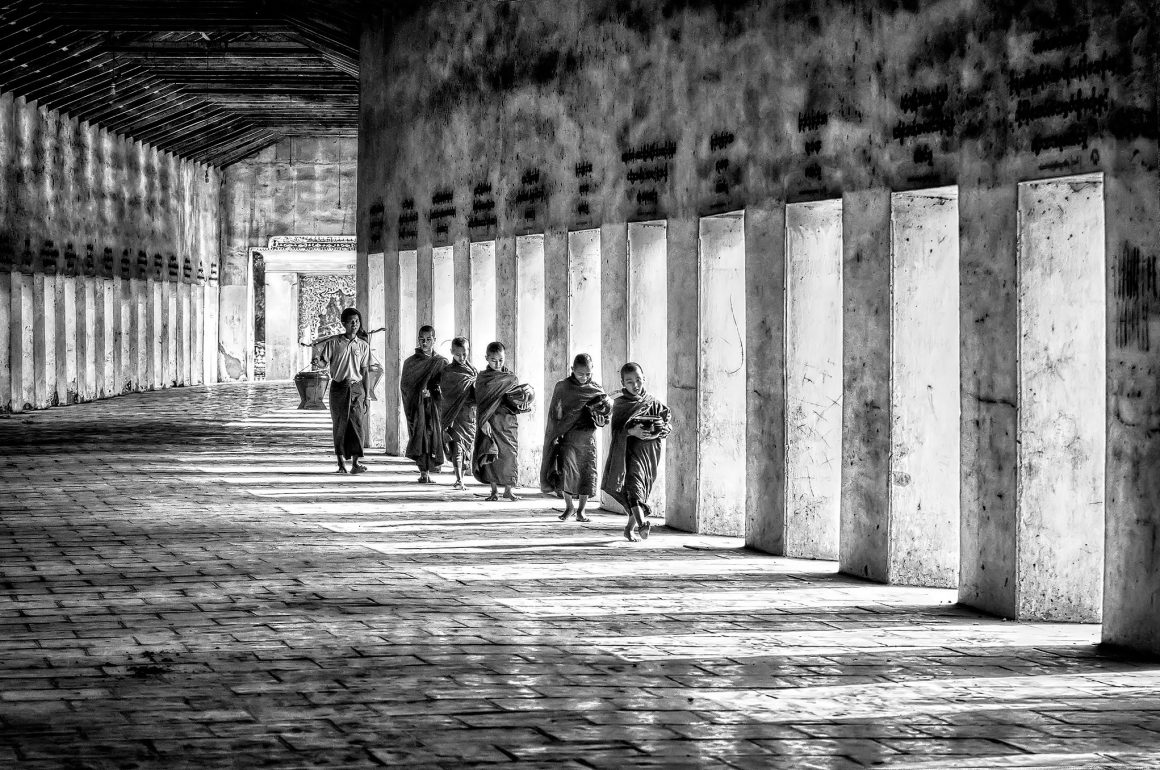 In 1898 Rudyard Kipling wrote "This is Burma and it will be quite unlike any land you know about". This was what I was hoping for when I first visited in 2011. Having done extensive travel in Vietnam, Cambodia and China, I was seeking a new experience with unique photographic experiences, and I was not disappointed.
Myanmar formerly known as Burma is a mystical country centered among Southeast Asia's more common destinations, yet still remaining relatively unknown. After many years of isolation, Myanmar has only recently opened up to the outside world. Being one of the least developed and least Western-influenced countries in the world, Myanmar provides many amazing photographic opportunities that are drawing photographers from across the globe. Since my initial research trip in 2011, I have successfully led six photographic tours to Myanmar, with fellow travelers going on to win numerous awards. Myanmar has indeed become a hot spot for photographers.

At nearly 6 million people, Yangon the former capital is the largest and most commercial city in Myanmar. The thriving city consists of both colonial architecture and modern high-rise buildings, with the centrepiece being Shwedagon Pagoda, the most sacred Buddhist monument in Myanmar. According to legend, the gold plated Shwedagon is more than 2500 years old and the umbrella at the top is adorned with some 5,448 diamonds and 2317 rubies. In a country where 85% of the population are Buddhist, Shwedagon is just one of many religious monuments scattered around the country.
Over the nine years since my first visit to Myanmar, Yangon has slowly become very congested with a mixture of left and right-hand-drive vehicles. This congestion can make travel interesting if not a little challenging, however there are a number of places well worth visiting. An early morning visit to San Pya fish market reveals a hive of activity and a great opportunity to do some street photography. Kalaywa Tawya Monestary and Nunnery serves over 1300 novices and nuns from all over the country, each coming to learn Buddhist scriptures and modern academic courses. It's a great location to witness the lifestyle of the young 6-17-year-old novices, and offers some amazing low light/high ISO shoot opportunities.
In contrast Inle Lake is a tranquil location away from the hustle and bustle of the city. With many stilted villages scattered around the lake, the only means of transport is via long-tail boats. The busy cars of Yangon are replaced by boats, and on market day one quickly realizes that the canals can just as easily be congested with boats. Apart from the beautiful setting, Inle Lake is also renowned by photographers for its fishermen who have a unique way of fishing whilst rowing and balancing the boat with one leg.
There are a number of workshops around the lake, ranging from cheroot (cigar) to blacksmiths, weaving and jewellery. These places are certainly interesting to visit and photograph, but one of the big draw-cards for photographers is the local 5-day rotating market. This market moves to fixed locations around the lake each day, and our visit to Inle Lake usually affords us the opportunity to visit two of the markets.
South-east of Inle Lake we visit Loikaw where we have the amazing opportunity of visiting and photographing the local Long Neck Padaung residents.
Mandalay is the second largest city in Myanmar, centred around the Royal Palace. With religious sites scattered all over the city, it's regarded as the spiritual hub of upper Myanmar. It is also regarded by many as being the centre of arts and crafts, with many artisans scattered in and around the city.
A short cruise up the Irrawaddy River takes you to Mingun, an incomplete monument stupa and Mya Thein Tan Pagoda, offering you an opportunity to see and photograph both ancient and modern architecture. If you're lucky you may also see the rare Irrawaddy River Dolphin.
Many travelers coming to Mandalay visit U Bein Bridge at sunset, the longest teak wood bridge in the world. Here photographers seek interesting compositions of silhouetted people walking back and forth over the bridge as the day comes to an end.
Bagan is without doubt one of the most amazing photographic destinations in Myanmar, if not the world. With over 2000 stupas and temples rising above the plains, the archeological site of Bagan offers some amazing landscape opportunities early morning and late afternoon. During the middle of the day, photographers can explore inside many of the temples and stupas, using both natural and artificial light to create interesting images with Monks and Novices. During our stay we enjoy a number of creative shoots.
It's highly recommended to book on an optional sunrise hot air balloon flight over Bagan, which provides a very different photographic perspective and insight into how amazing this location truly is. One does not really have an appreciation of how extensive the area is until gently floating over the stupas and temples in a hot air balloon, finishing the morning with a champagne breakfast.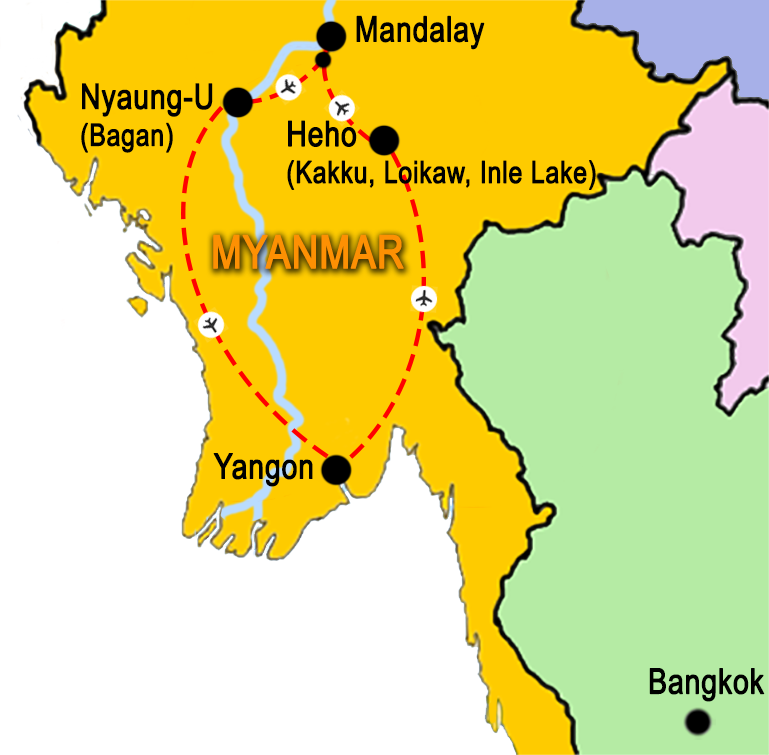 As amazing as the destinations are, one cannot help but realise that the true beauty of Myanmar is in fact the people. No matter where you travel, you're met with the warm and welcoming smiles of the locals. In addition to their friendly nature and beautiful, large brown eyes, the people of Myanmar are known for wearing Thanaka on their faces, which is a yellowish paste created from grinding wood into a paste. This is applied for cosmetic reasons yet adds an element that makes the people photography all the more interesting.

There are over 135 ethnic minority groups in Myanmar, each with their own unique culture and language. The Pa'O of Inle Lake with their colourful turbans certainly add a splash of colour to the local markets, whilst the Long Neck Padaung with their long necks adorned with brass rings always attract the attention of travellers. Travel is very much about people and culture, and Myanmar certainly delivers many great opportunities.
Over the past nine years I have slowly watched Myanmar become a magnet for photographic and non-photographic travellers alike. Myanmar borders with Bangladesh, India, China, Laos and China, and is quite exotic and unspoiled. It however is inevitable that the culture will change as tourism increases, so anyone interested in travelling to Myanmar is encouraged to do so sooner rather than later. From ancient civilisations to the friendly and happy people, Myanmar promises to be a feast for the lens and is highly regarded as one of the best destinations in the world for travel photography.